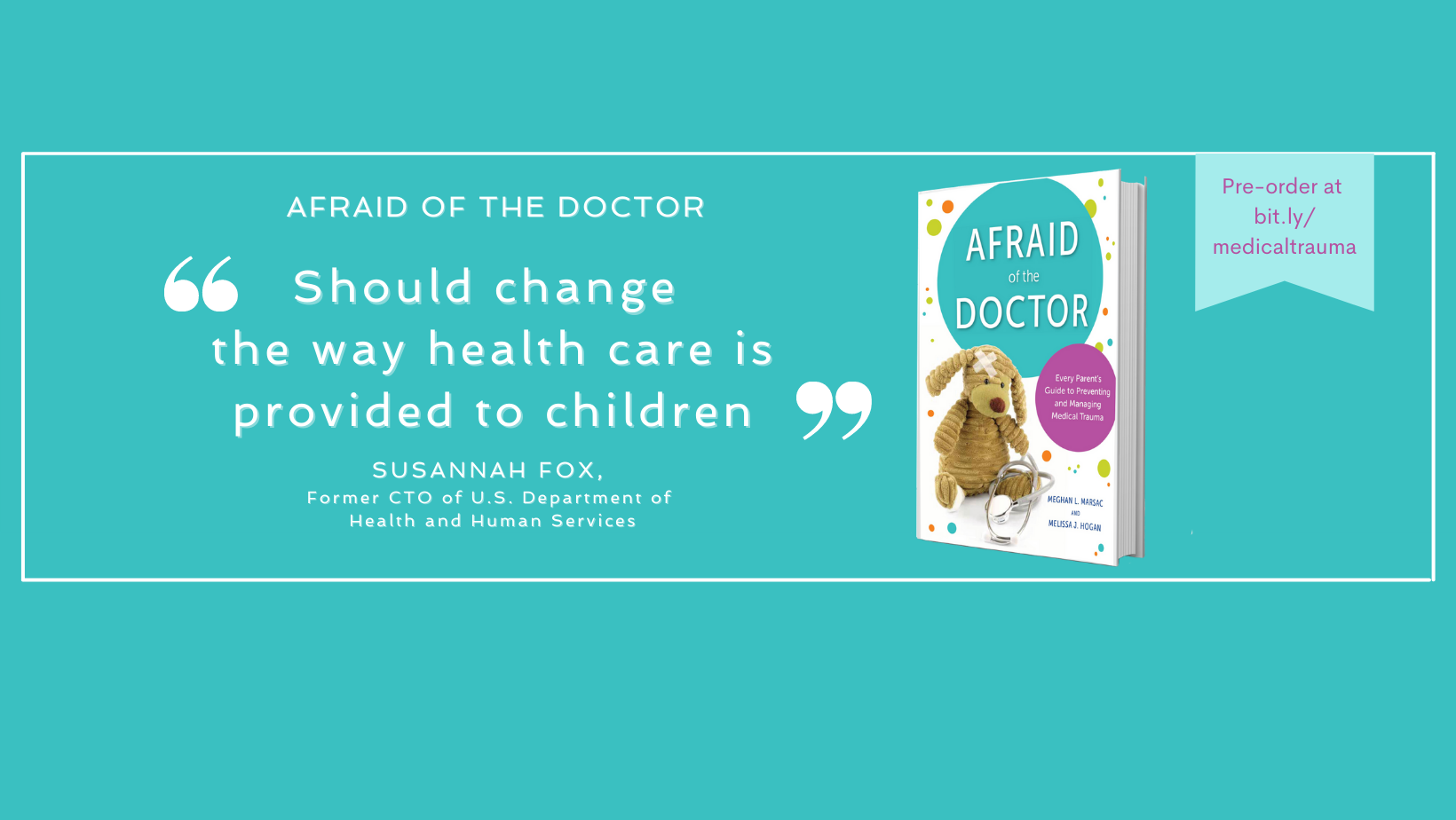 This episode of the STP Podcast features an interview with Melissa Hogan and Meghan Marsac, the co-authors of Afraid of the Doctor: Every Parent's Guide to Preventing and Managing Medical Trauma. Both Melissa and Meghan are passionate about bringing more awareness to medical trauma and helping parents with the skills to help their children navigate the scary world of going to the Doctor. Definitely a great example of "what's going right". Listen in and pre-order the book. It's out on July 16th!
Full Bio for Afraid of The Doctor
Addresses the needs of parents of children who experience medical trauma – negative experiences in the healthcare system that may cause resistance among children to even going for routine care
Afraid of the Doctor is the first book written for parents with the primary goal of equipping them with the knowledge and skills to support their children through medical challenges on a day-to-day basis, and specifically with medical trauma—experiences in healthcare that can profoundly affect a child's response and willingness to even go to the doctor. The challenge of medical trauma is often under-recognized and overlooked in the healthcare system, leaving parents to learn about it and manage it on their own. When parents understand medical trauma and learn strategies to reduce and even prevent it, they become empowered to better care for their child's emotional and physical health.
Afraid of the Doctor integrates character stories throughout the book to illustrate the signs and symptoms of medical trauma and the roles parents and caregivers play in supporting their child through medical challenges. Readers will find twelve distinct strategies they can implement to help prevent and reduce medical trauma and otherwise support their child while facing medical interventions or a chronic condition. These strategies are illustrated through anecdotes, step-by-step guides, examples, and research evidence. With compassion and empathy, Meghan Marsac and Melissa Hogan offer parents the tools they need to choose the strategies that will work best for their children and their families, and how to modify them to address their unique situations.
In addition to addressing the traumas that children may face, the authors carefully discuss the types of trauma that a parent may experience as they care for a child with a medical condition, equipping them with tools to recognize and address their own trauma experience related to their child's medical care.