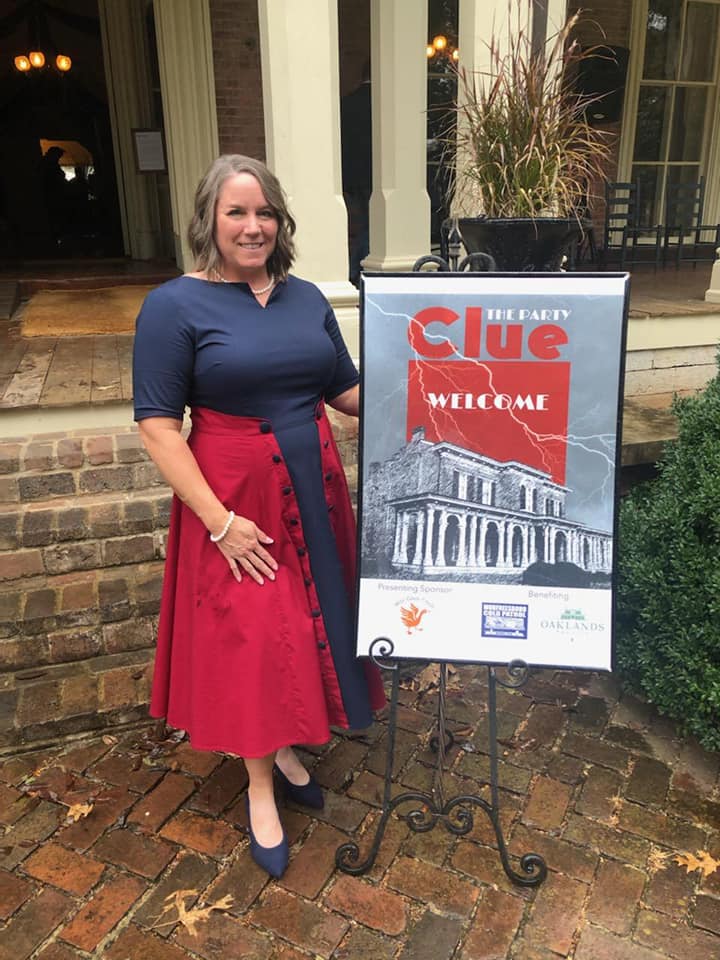 Really excited to announce the winner of the "Women Nourishing Our Community Award" for October! This lady is a member of the STP Network and an all-around great example of everything we are about with Spread The Positive! October's recipient of this award is none other than Missy Lay!
Missy Lay, the owner of Wild Goose Chase Events, does so much for this community. When she is not running a small business that provides entertainment for birthdays, groups and businesses, she also works for Rutherford CABLE, an organization dedicated to advancing women across our community. For the past two years, Missy has run the CLUE Party - which she created - as both a fun and creative night out for Rutherford County and as a unique fundraiser to benefit Murfreesboro Cold Patrol. Her work helps connect guests to this opportunity to support the homeless outreach initiatives of MCP. Missy also serves on boards and committees of other nonprofit organizations, working tirelessly to help make Rutherford County the healthiest, happiest, strongest and most inclusive community possible. She does all of this with a smile on her face, while being a cheering squad for everyone else and their efforts, and while being a ball mom. Whether she's spreading the positive at home, at work, or across the county, Missy is truly dedicated to nourishing her community.
Big thanks to Missy for all she does to Spread The Positive! Please keep the submissions coming. The form for nominations is right here.