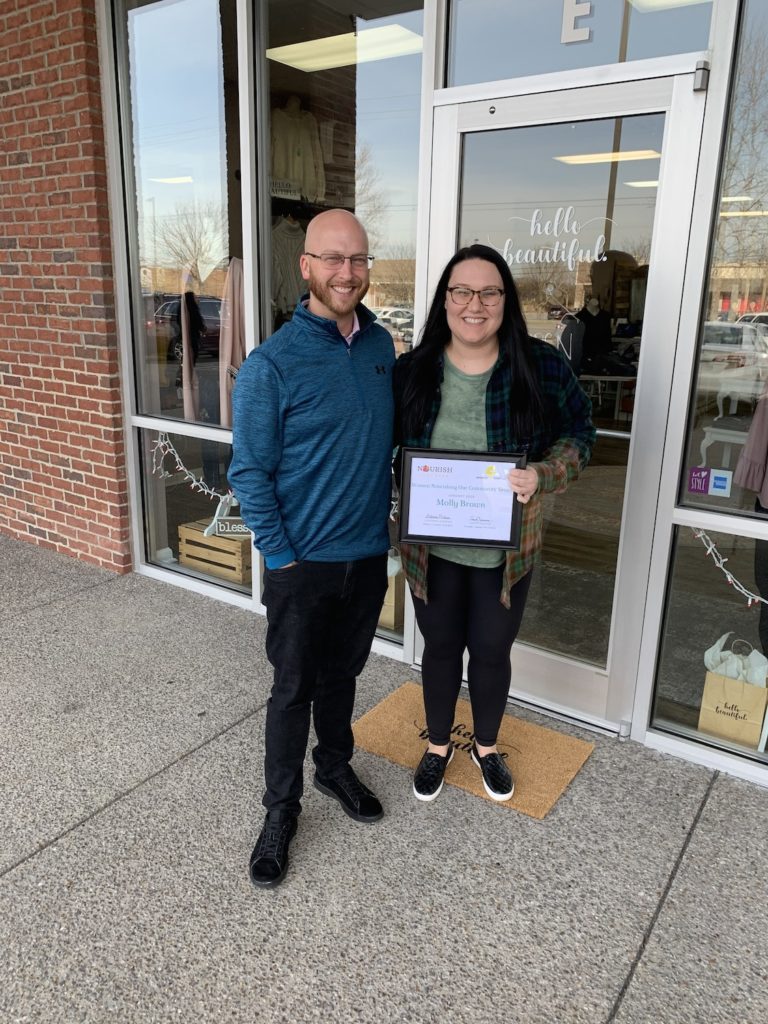 We are so excited to get the "Women Nourishing Our Community" series back ramped up with 2020! The whole purpose of this award is to recognize amazing ladies that are doing incredible work in their personal and professional lives! The recipient for January 2020 is super deserving of this award and lives out the Spread The Positive/Nourishing The Community mission better than most! Super excited to present Molly Brown with this award this month!
Molly is the owner of Hello Beautiful, a clothing boutique in Murfreesboro, TN. She does "Give Back Tuesday" on a weekly basis where she donates a percentage of profits to Second Harvest Food Bank. She also sponsors a changing room closet for Amelia's Closet (nonprofit that helps women getting out of bad situations find work and professional clothing)! She is also constantly involved with community/women's empowerment events. Molly has also been very supportive of everything we are doing with Spread The Positive. She has a big heart for serving and is passionate about helping people live a beautiful and fulfilled life!

Thank you for all you do to "Nourish" our community and everything you are doing to Spread The Positive!