It brings us great pleasure to present another really amazing example of "Women Nourishing The Community". As always the biggest shout-out goes to the whole team at Nourish Food Banks for the partnership on this series! They really do Nourish our community in an amazing way! Thank you to Ladawna Parham for her leadership and commitment to helping as much as she possibly can! It's very inspiring and such an awesome example of everything we are about here at Spread The Positive! We have a really amazing recipient this month!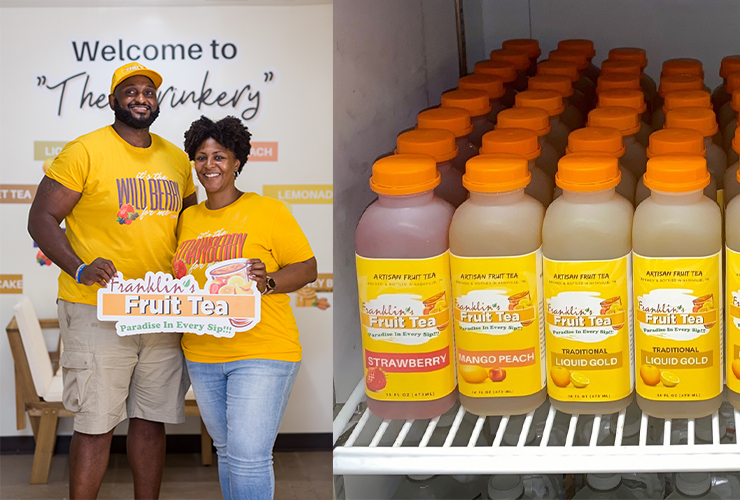 The November 2021 Recipient is the one and only, Mylikia Franklin of Franklin's Fruit Tea. Mylikia is so involved in the community, giving back so much to other black-owned businesses. She started the Black Murfreesboro Market to give small businesses and micro businesses an opportunity to sell their goods, as well as show other people of color what it looks like to devote to a small business or a side hustle. Mylikia and her husband spend LOTS of time promoting Franklin's Fruit Tea, but also managed to start the Friday Night Market at Cannonsburgh. Mylikia truly lives out what it means to hustle hard for your business AND what it looks like when you cheer for and help other businesses win.
Thank you for the work you are doing Mylikia! You are definitely a great example of all things Spread The Positive and also doing so much to "nourish our community"!