It brings us great pleasure to present another really amazing example of "Women Nourishing The Community". As always the biggest shout-out goes to the whole team at Nourish Food Banks for the partnership on this series! They really do Nourish our community in an amazing way! Thank you to Ladawna Parham for her leadership and commitment to helping as much as she possibly can! It's very inspiring and such an awesome example of everything we are about here at Spread The Positive!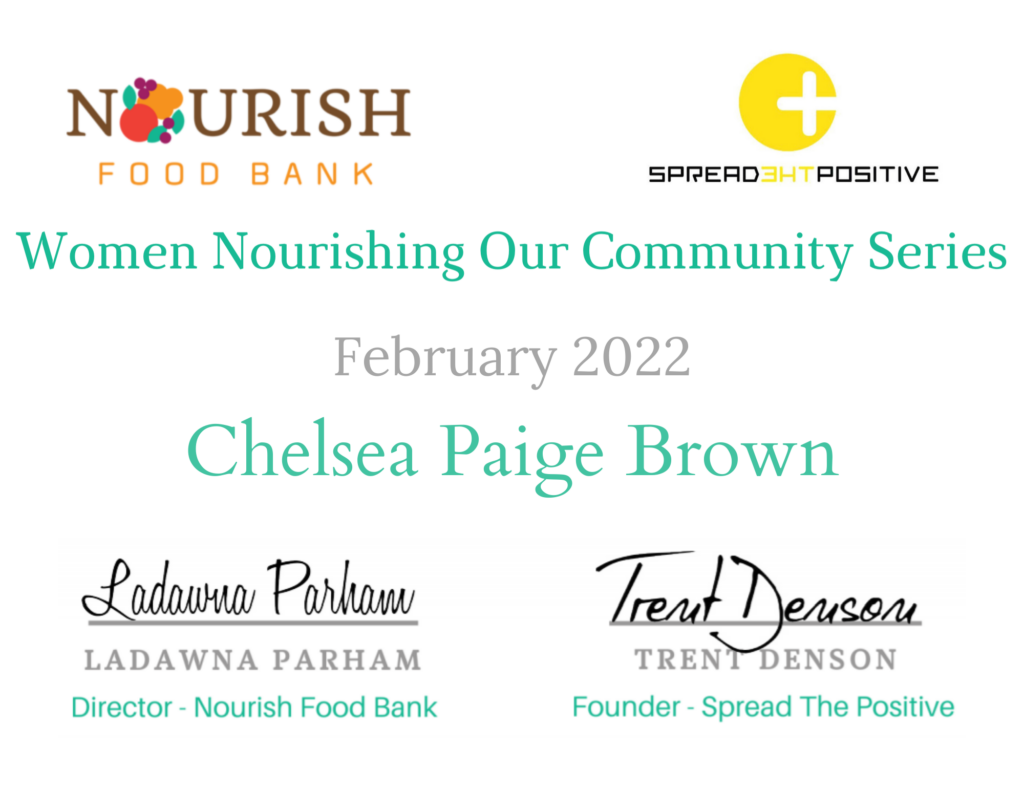 Big congratulations to Chelsea Paige Brown for being the February 2022 recipient of the Women Nourishing the Community series! Chelsea s the owner of Emerson Kate Boutique and The Social's Business. Both of these businesses support local women, entrepreneurs and provide resources for busy mom's/women to look/feel their best!
Chelsea opened Emerson Kate with the mission of helping every woman feel beautiful and confident. With clothing that is always on trend and moves with ease from the soccer field to date night, we curate beautiful, quality, and functional pieces for your life. Emerson Kate has served the middle TN community for over six years and continues to be a shining light in our community!
The Social's Business is a newer endeavor but already off to a great start Chelsea and her right hand Stef work together to help local businesses with social media and digital marketing strategies! Be sure to check them out!
Big thank you to Chelsea for all you do to Spread The Positive and Nourish our community!