It brings us great pleasure to present another really amazing example of "Women Nourishing The Community". As always the biggest shout-out goes to the whole team at Nourish Food Banks for the partnership on this series! They really do Nourish our community in an amazing way! Thank you to Ladawna Parham for her leadership and commitment to helping as much as she possibly can! It's very inspiring and such an awesome example of everything we are about here at Spread The Positive! We have a really amazing recipient this month!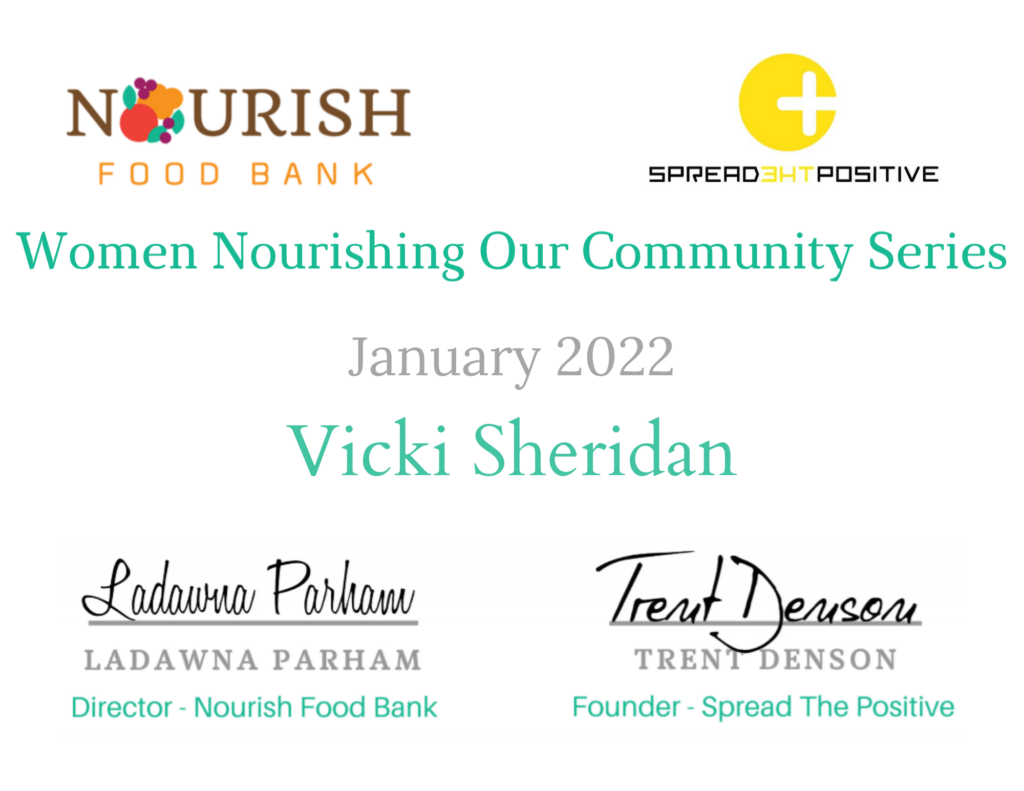 Vicki Sheridan is the Assistant Vice President /Office Manager at First Vision Bank and has over 6 years of experience in Retail Banking with a passion for helping small businesses. Vicki is the owner of @murfreesborotneats on Instagram where she spotlights local restaurants free of charge. Vicki owns an online boutique, Everyday Lady, which focuses on helping women feel confident with sizes ranging from S-3XL.

Vicki is a Diplomat for the Rutherford County Chamber, a member of 100 who care, nominee for a Young Professional Athena award 2021,  and a member of RutherfordCable where she serves on the Diversity & Inclusion and Marketing Committees.
Definitely a great example of all things Spread The Positive! Thank you for all you do to Nourish our community Vicki!