It brings us great pleasure to present another really amazing example of "Women Nourishing The Community". As always the biggest shout out goes to the whole team at Nourish Food Banks for the partnership on this series! They really do Nourish our community in an amazing way! Thank you to Ladawna Parham for her leadership and commitment to helping as much as she possibly can! It's very inspiring and such an awesome example of everything we are about here at Spread The Positive!
But without further adieu this month's winner of the "Women Nourishing the Community" is...the founding members of the "100 Women Who Care" Chapter for Rutherford County!
This organization started in Jackson, Michigan in 2006 and has grown organically through word of mouth to more than 500 chapters around the world (including the Greater Nashville Chapter that started in 2013). Once a quarter, group members will meet for networking and to hear brief presentations from fellow members nominating local charities doing work in Rutherford County. Three charities will be presented at each meeting, chosen at random from a list of previously vetted organizations. Members will then cast votes to determine the charity to receive that quarter's gifts. Each group member makes a $100 tax-deductible donation to the chosen charity. Donations are collected and arrangements are made with the charity for a future presentation of the gifts.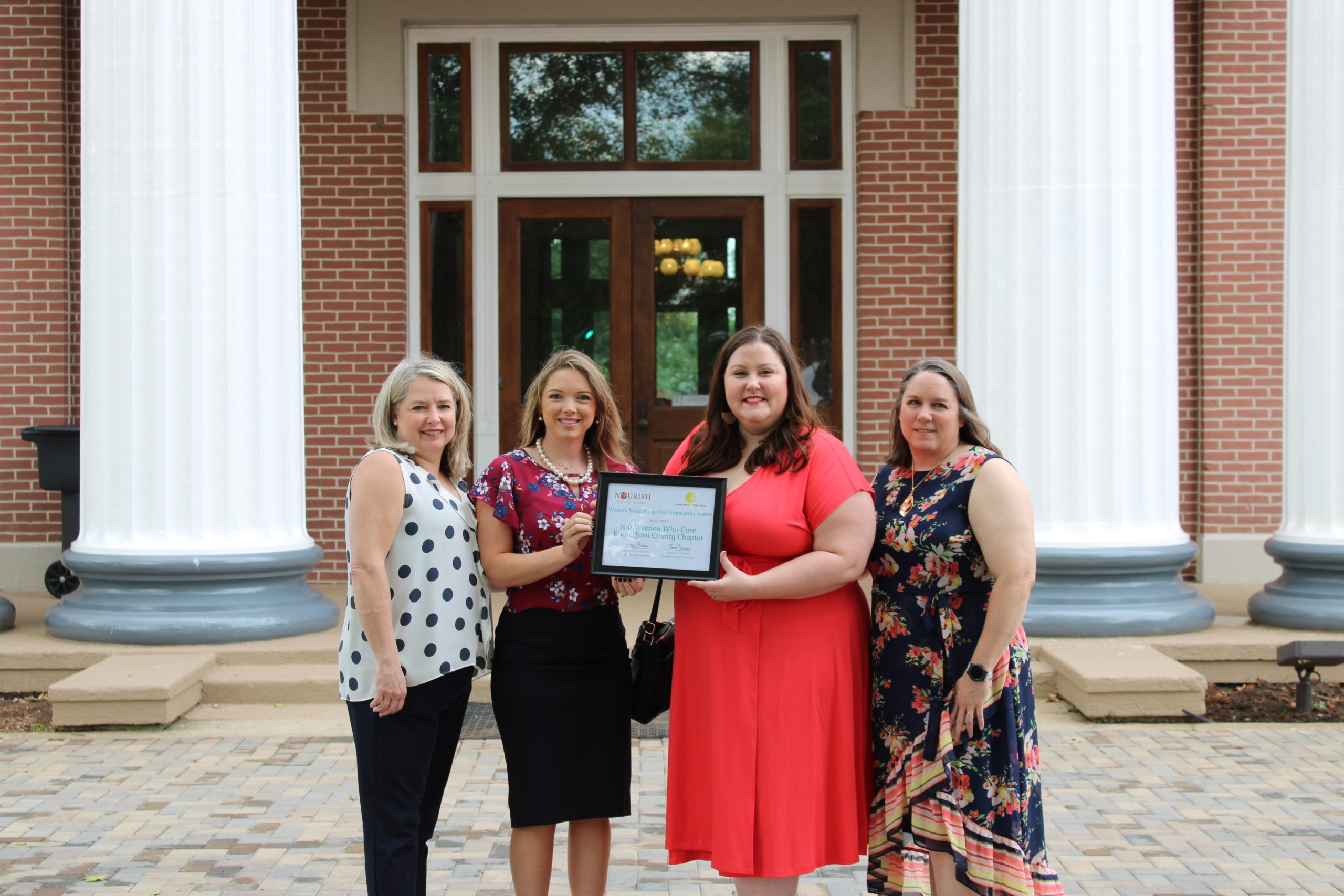 As Rutherford County has continued to grow, several members who belong to the other chapters have decided to start one in this area. They hope to gather at least 100 women to participate, for a quarterly collective impact gift of at least $10,000.
Founding members of 100 Women Who Care Rutherford County, Patti James, Alicia Stachura, Missy Lay, Katie Hall, Rhonda Thomas, and Nikki Sasser support charities through other local organizations and are excited to expand their impact.
Those interested in learning more about the group, joining as members, and nominating local nonprofits, are encouraged to follow the chapter on Facebook and at http://rcwomenwhocare.com/.
Mindful of the continued restrictions on public gatherings, an informational session will be held as a Zoom call: Thursday, May 28, 5:30pm. At that time, the group hopes to announce an inaugural quarterly meeting date, where the first charity recipient will be chosen.
Original article from the Murfreesboro Voice can be found here!
Another amazing example of "Women Nourishing Our Community"! It's awesome to see work like this being done! Definitely a great example of what is going right!